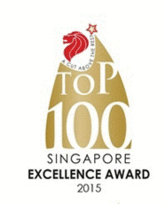 Displaying 1 - 10 of 10 maids, Page 1 of 1

Indonesian
Muslim
Married (28)
Ref: CD-03
Upd on 07-Jan-17
Indonesian
Muslim
Single (24)
Ref: ME-1001
Upd on 06-Jan-17

Indonesian
Muslim
Married (31)
Ref: BT_T001
Upd on 04-Jan-17

Indonesian
Muslim
Single (23)
Ref: CD02
Upd on 04-Jan-17


Indonesian
Muslim
Married (37)
Ref: OV-1005
Upd on 15-Dec-16
.: click on the picture for full details :.

indicates there is a video clip for viewing.
indicates the biodata was added within the past 7 days.
--
photo border-in-red indicates the maid was requested before.
Agency License # 15C7562, Business Registration # (UEN) 201136607D
Copyright © 1999-2017
NetMaid
. All Rights Reserved.